Had a great Halloween, and besides chimingswords excitement, all went well. I've two great leads into two TOTALLY FAB tall ships festivals for next year!!!! They saw our work for RSC and were impressed. Can you say party and warm weather? I knew you could..... Can't wait to see the scripts for the new pirate shows and stunts....looks like I'm going to have to work on my fexibility and marksmanship :)

Here's three from yesterday night.... the neighbor teens loved it and so did thier folks!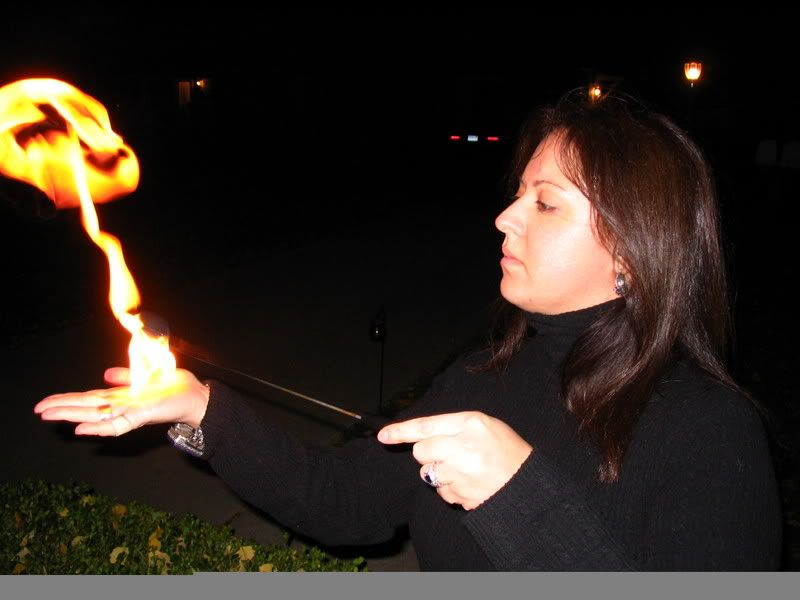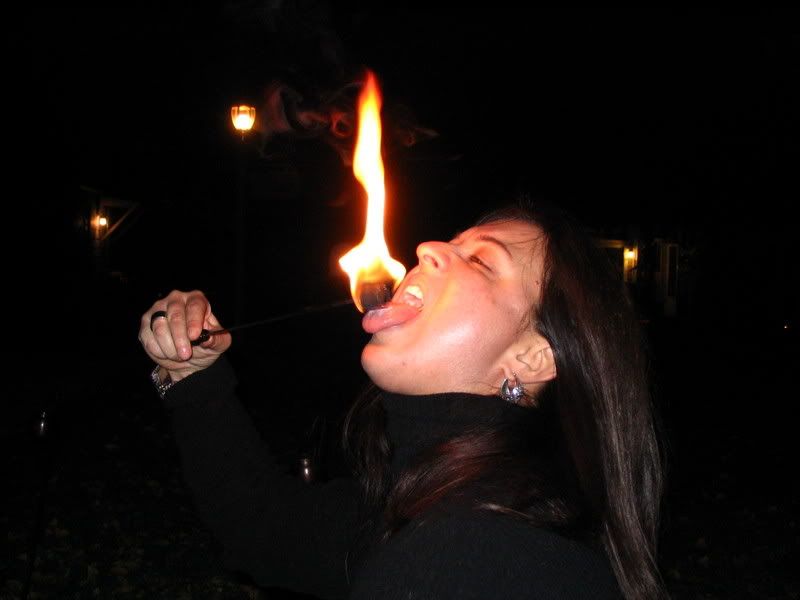 Check out the steam on my tongue!!!!



A smokin' good time! (I can't believe I used that one....)